POWERGRID International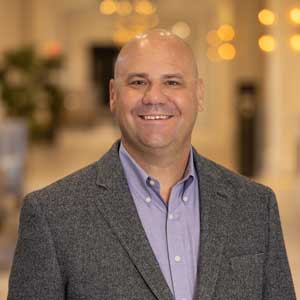 recently published a featured article by Jason Rhoades, Customer Success Manager for ARCOS. Titled 'Workforce Management Solutions for Hurricane Season and Beyond', Rhoades discusses the workforce management opportunity during and after hurricane season.
Read it now:
Atlantic Hurricane Season begins today, June 1. Colorado State University recently issued its outlook for the 2023 season, which researchers forecast as a mix of 13 named storms, six hurricanes and two hurricanes pegged at Cat 3 or higher. The university's predictions closely mirror what's been normal from 1991 through 2020, although during those years, on average, there were three or more Cat 3 hurricanes.
Normal still means hundreds of thousands (perhaps millions) of customers without power because of storm damage. Hurricanes aren't the only events that cut power, though. Dangerous straight-line winds pack tremendous energy and can send 100,000 or more customers into the dark in a short time span.
Whether it's a hurricane or straight-line windstorm, a utility can find itself with upward of 3,000 external resources on its property during a major event. Today, if a utility doesn't have a mobile application in the hands of contractors and neighboring utility company crews, then managers are orchestrating a storm response by spreadsheets, phone calls and emails.
Doing business with pencil and paper, instead of mobile workforce management technology, means a utility collects a paper roster from whomever sends crews. The roster can be outdated within minutes of receipt because circumstances change rapidly, and the make-up of a crew and its equipment (e.g., bucket trucks, digger derricks, backyard machines, track diggers, etc.) might not mirror what arrives hours, even days, later at a staging site. Let's say a contractor agrees to send several hundred resources. As those resources gather, some crew members fall of the roster due to a prior commitment, illness or trouble linking up with their foreman.
The benefits of going mobile
According to IDC research, with mobile workforce management solutions in place, fieldworker productivity climbed 15 to 25 percent and saw a 17-percent reduction in the time to inspect assets.
"Our data from utility customers shows that advanced mobile workforce management solutions cut windshield time for workers and halve the time it takes to plan and assign work," said John Villali, research director for IDC Energy Insights. "These solutions provide utility CEOs and COOs with a global, minute-by-minute view of the condition and fiscal health of their system."
According to Villali, utility construction and restoration work takes longer and costs more, in part, because workers lack real-time data on assets and work.
With mobile workforce management systems like the kind IDC describes, utilities can initiate work orders and assess work-site conditions, while reporting on the progress of crews during complex storm restoration. A utility can also give its contract crews access to a mobile application. So, instead of toggling between a mix of truck-based computer systems and paperwork, crews have a single pane of glass from which to communicate with storm managers. That, in turn, gives crews "situational awareness" by delivering geospatial location, up-to-date maps and images for circuits and equipment, timekeeping reports, and storeroom inventory.
Once crews arrive at a service center or staging area, they can download a workforce management app including their circuit map with job tickets, which they update in the field as they go. If crews enter areas without cell phone service, they can still make updates. When their cell service returns, a crew's updates and timesheets digitally transmit to the utility's back office.
With thousands of line workers and tree trimmers making their way toward a utility to help in the wake of a hurricane or major storm, there's nothing worse than holding them in a staging area because utility managers are formulating a plan. Mobile workforce management tools reduce a storm's tail because managers can know with certainty what they'll have in the way of resources before work begins. That same technology can digitally trace where crews are and what they're working on. After the storm, utility managers can quickly reconcile invoices against work performed, so contractors and utilities alike can account for every job and hour worked.
Did you enjoy Jason's story? Check out his previous post: Is your utility ready for the Infrastructure Investment Jobs Act?